Do you have a fun fact about poodles? Send us a message so we can include it here on our poodle fun facts page.
10 minutes to perfect paws! Our training program for dogs of all kinds, with special attention to the intelligence and work ethic of poodles. Click here!
Welcome to Best Friend Poodles.
Thanks for stopping by.
We'll introduce you to your new pet poodle, and advise you in your choice of Pocket Poodle, Tea Cup or Tiny Toy poodle, as well as care, training, and relating your new poodle with your home, family and other pets.
We review only the finest quality training, care, and poodles for you and your family. We'll help you learn how to choose the right poodle for you. Best Friend Poodles is your source for Standard and toy poodles.
We'll help you adopt your new Best Friend Poodle, or to adopt two new Best Friend Poodles;).
This month, we have a special on our CD information series for Pocket Poodle and Tea Cup Poodle care and feeding, and some fun training tips.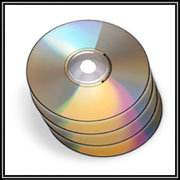 Best Friend Poodles CDs: 20% off
Best Friend Poodles of Monument, Colorado 80132

719-488-8280