Contact us for details and to reserve your very own Best Friend Poodle. You can e-mail us at:
By supporting Best Friend Canines/ Best Friend Poodles, you are saving lives! Every cent of your donation goes directly to our newborn bio-sensor programs, puppy training and adult dog rehabilitation programs. Our dogs are ready for new homes and most importantly, are prepared for a good life with humans via this program.

Many of our dogs are specially trained to do service dog work for the disabled. Your donation assists dogs and people for w winning combination and a lifetime of companionship.

Even if you can't have a dog yourself, you can help someone to succeed in their life with the aid of a Best Friend Canine.
Best Friend Poodles recommends a happy life together as the human and poodle team - the good relationship both you and your Best Friend Poodle deserve. We sponsor and train with the Ami Chien methods by the Dog Listener. Click here for details.
10 minutes to perfect paws! Our training program for dogs of all kinds, with special attention to the intelligence and work ethic of poodles. Click here!
Welcome to Best Friend Poodles.
Thanks for stopping by.
We'll introduce you to your new pet poodle, and advise you in your choice of Pocket Poodle, Tea Cup or Tiny Toy poodle, as well as care, training, and relating your new poodle with your home, family and other pets.
We review only the finest quality training, care, and poodles for you and your family. We'll help you learn how to choose the right poodle for you. Best Friend Poodles is your source for Standard and toy poodles.
We'll help you adopt your new Best Friend Poodle, or to adopt two new Best Friend Poodles;).
This month, we have a special on our CD information series for Pocket Poodle and Tea Cup Poodle care and feeding, and some fun training tips.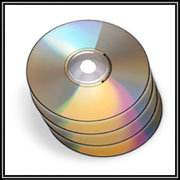 Best Friend Poodles CDs: 20% off
Best Friend Poodles of Monument, Colorado 80132

719-488-8280